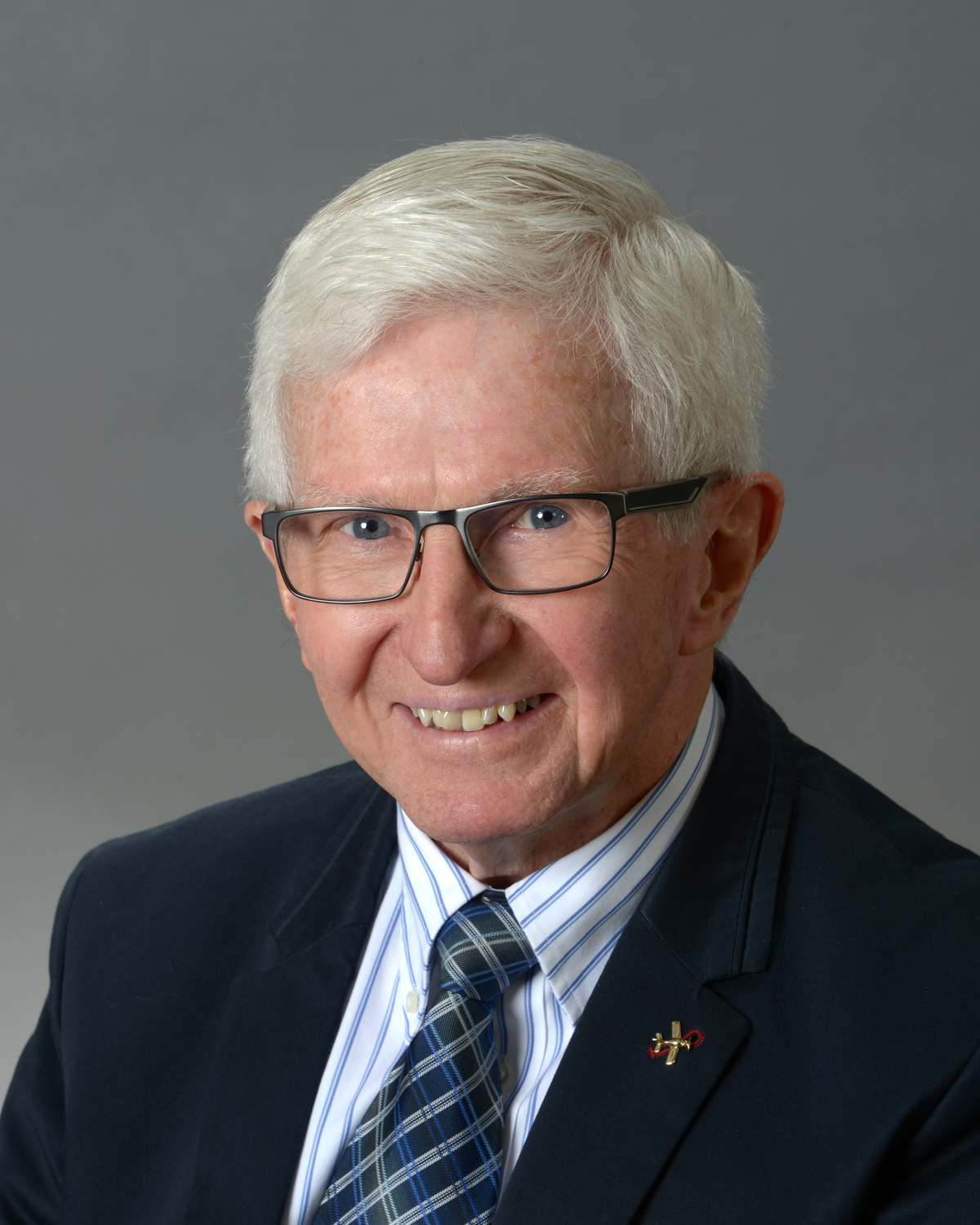 C + B Founder Honored
One of Chorley + Bisset's founding partners was recently honored with the Distinguished 50-Year Member Award by the American Society of Heating, Refrigerating and Air-Conditioning Engineers (ASHRAE). John Bisset, through his involvement with ASHRAE, has made many contributions to the construction industry and shaped Chorley + Bisset into the leading company it is today. John remains active in the company and is often called upon for special projects. We thank John for all he has invested in ASHRAE, as a member and volunteer, and in the staff of C + B over his more than 50 year career.
The Distinguished 50-Year Member Award recognizes professionals who have been members or ASHRAE Fellows for 50 years or more and who have performed outstanding service to the Society. One of ASHRAE's highest awards, recipients include past Society presidents and previous recipients of the Distinguished Service Award.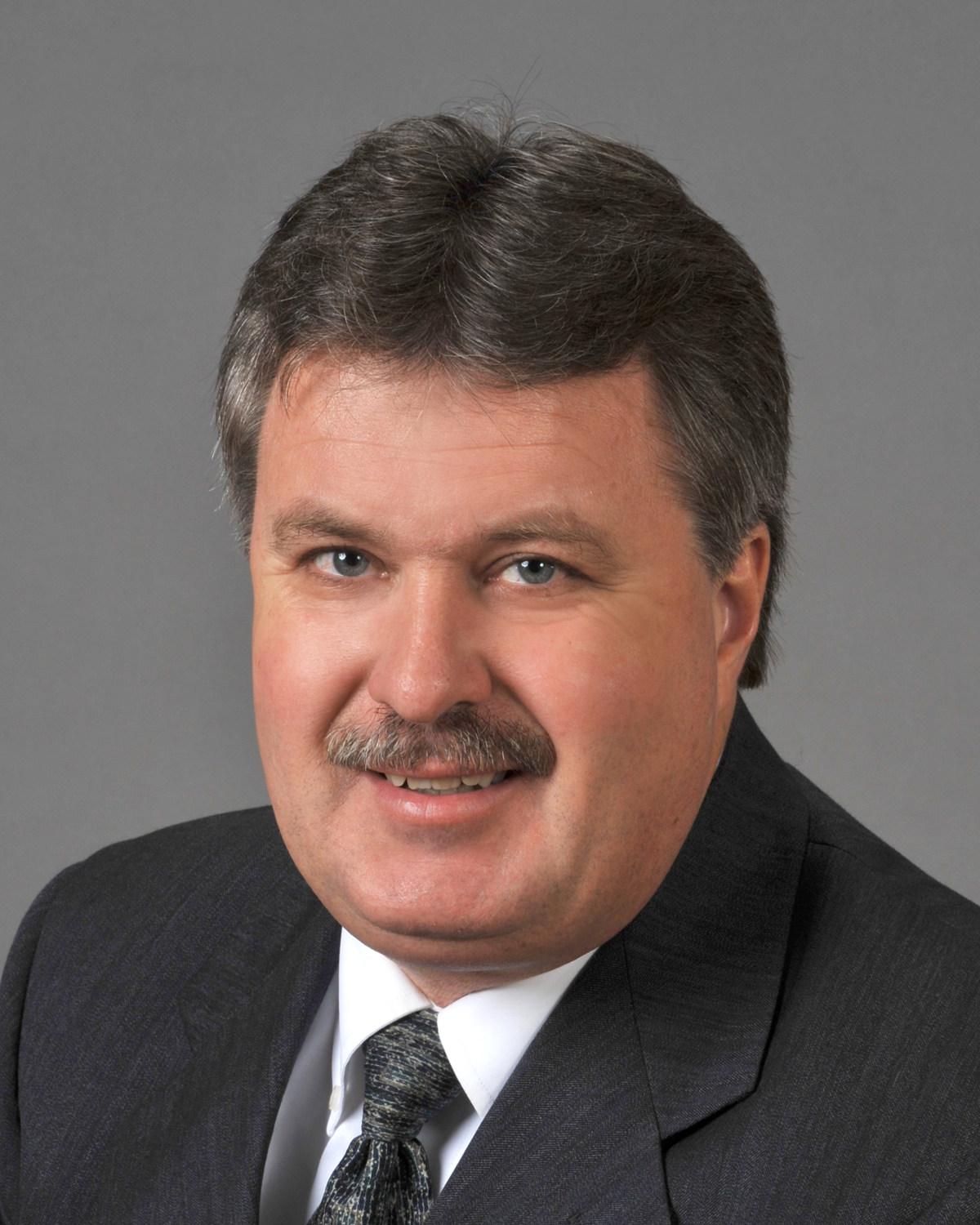 2020 Outstanding Professional in Construction
Chorley + Bisset is proud to announce that Scott Wilson is the 2020 recipient of the London & District Construction Association's Outstanding Professional Award. Thank you LDCA and Congratulations Scott!
Scott Wilson has been with Chorley + Bisset for over 33 years and has been an associate since 1990. Scott started the Contract Administration department at C+B, from which numerous important quality control measures have been created. He has built important, long-standing relationships with both our clients and contractors and continues to do so. This award was given to Scott based on his years of hard work, honesty, and integrity and in recognition of his outstanding contribution to London's construction sector.
The Outstanding Professional Award recognizes an individual who makes a real positive difference. This person demonstrates the highest standard of excellence as it relates to their advisory or other services. They are a go to person when issues are complex and guidance is needed, or someone who creates great business relations with multiple parties, etc. This person is a great example of what being a true professional is.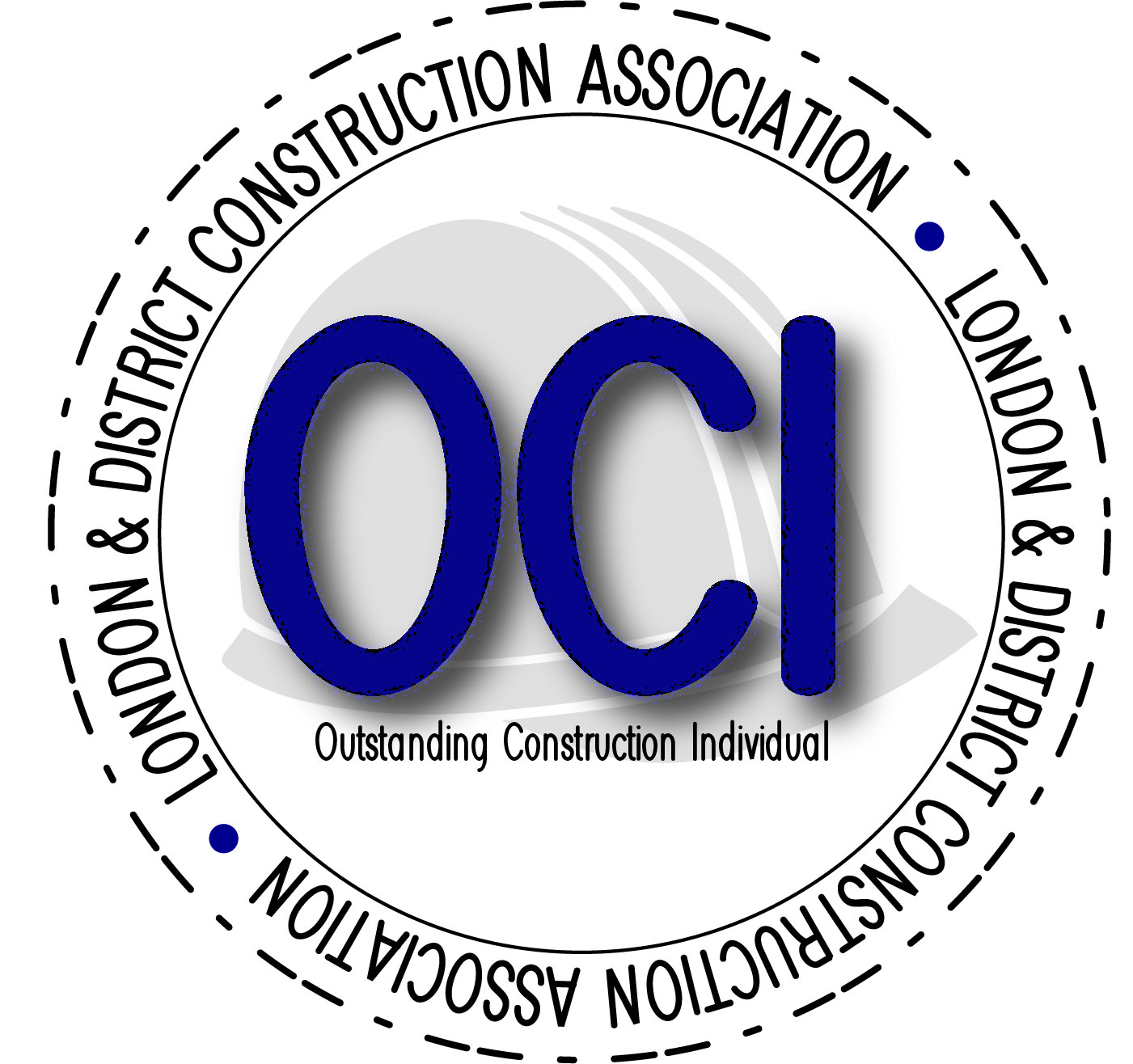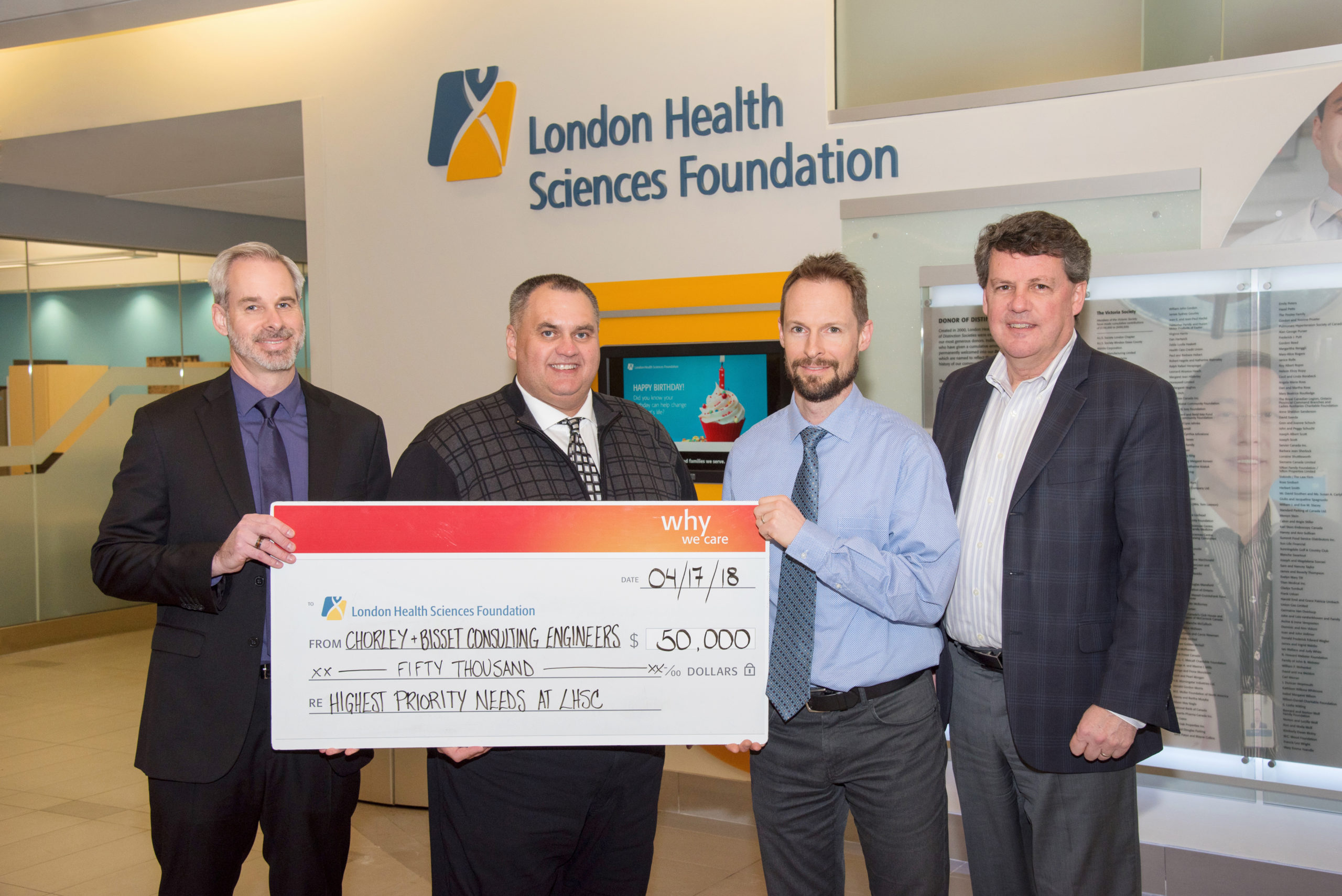 London Health Sciences
Chorley + Bisset donated $75,000 to LHSC in 2013, to be distributed over 5 years. We recently gave a $50,000 pledge, bringing our cumulative total to nearly $220,000, and are members of the London Health Sciences Foundation Victoria Society (for donors of $100,000-$499,000). Donations like ours help enable the hospital to invest in key technologies, equipment, and patient initiatives.
Local Engineering Firm Builds Support for Hospital's Greatest Needs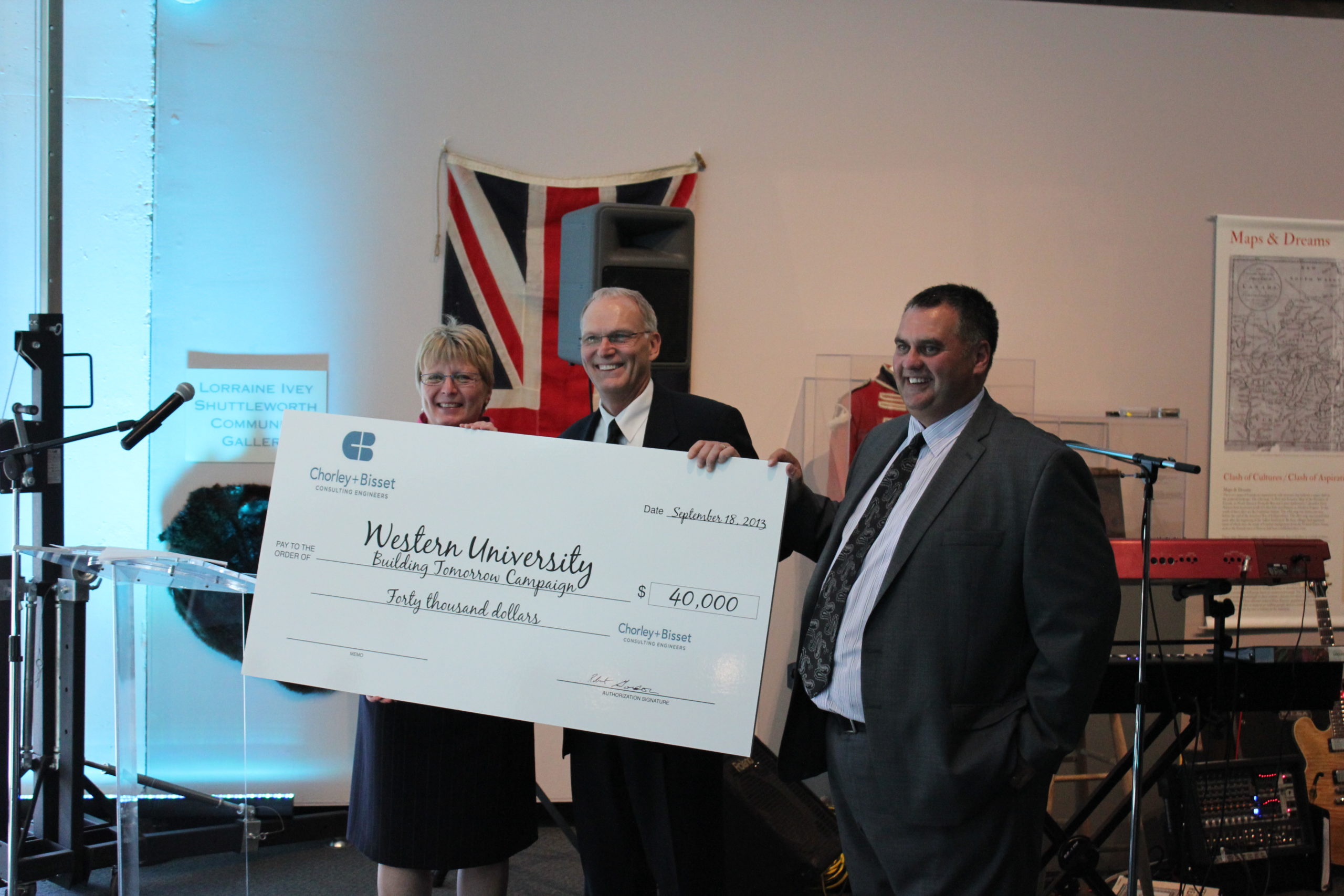 Western University
Chorley + Bisset donated $40,000 to Western University for their Building Tomorrow Campaign on our 40th Anniversary in 2013. The campaign raises funds for Western to upgrade their facilities, enhance sustainability features on campus, and add specialized spaces for research and innovation.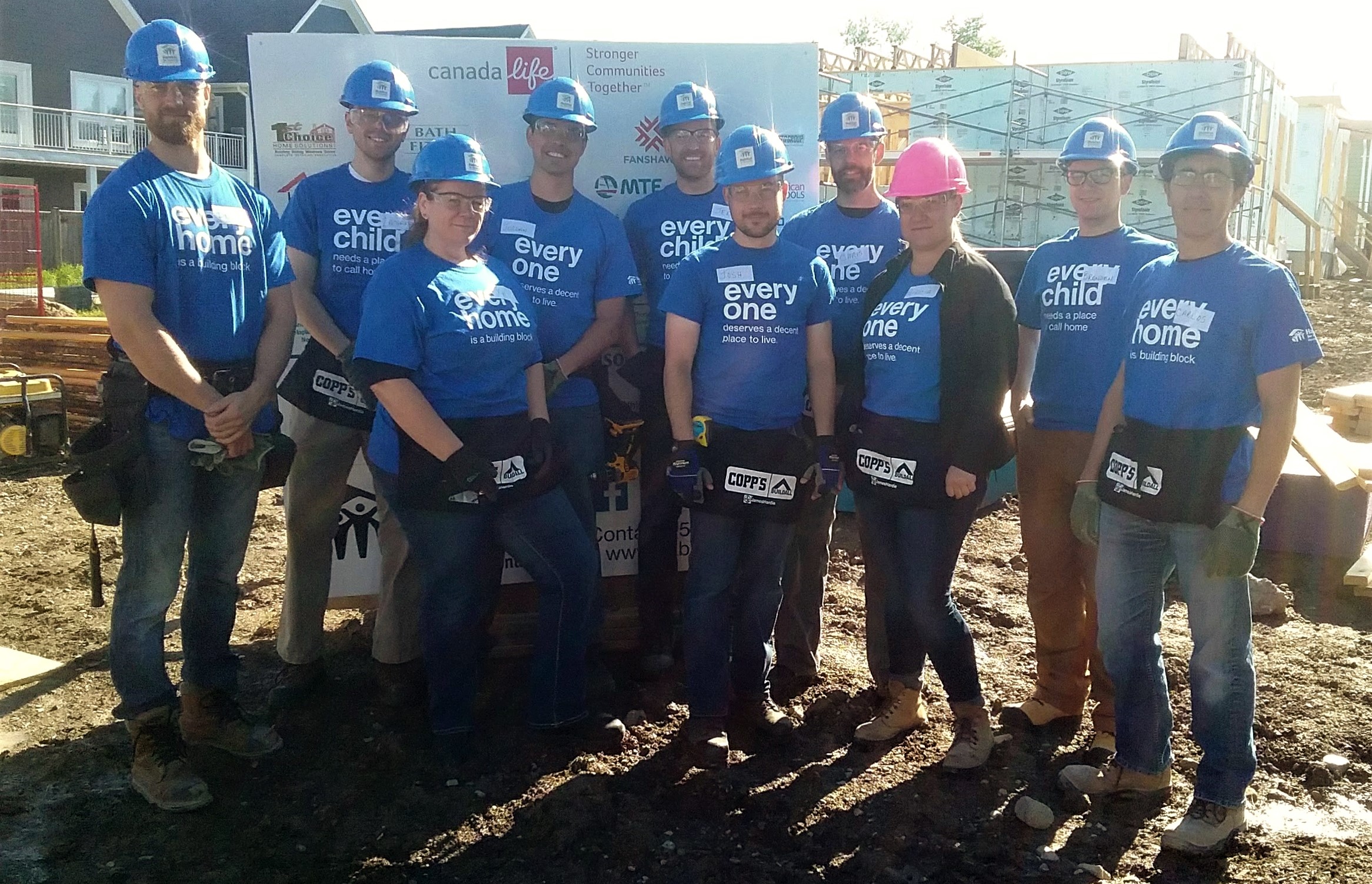 Habitat for Humanity
Chorley + Bisset employees were proud to be able to participate in a day of building hope for our local community. A group of 10 employees traded in their pens and pencils for a tool belt and got to work on a Habitat For Humanity work site a short distance from the office. The weather was beautiful and a great time was had by all working up a sweat for a good cause! We look forward to participating again in future… Keep up the great work Habitat for Humanity!
Chorley + Bisset Consulting Engineers Award
Awarded annually to a full-time student in 2nd or 3rd year of engineering, alternating between the Mechanical and Materials Engineering program and the Electrical and Computer Engineering program. The recipient must have a minimum 75% average, demonstrated financial need, and show participation in extracurricular activities. This award is valued at $2,100.

2018: Omar Ezz
2017: Syndey Wilson
2016: Lucas Allaer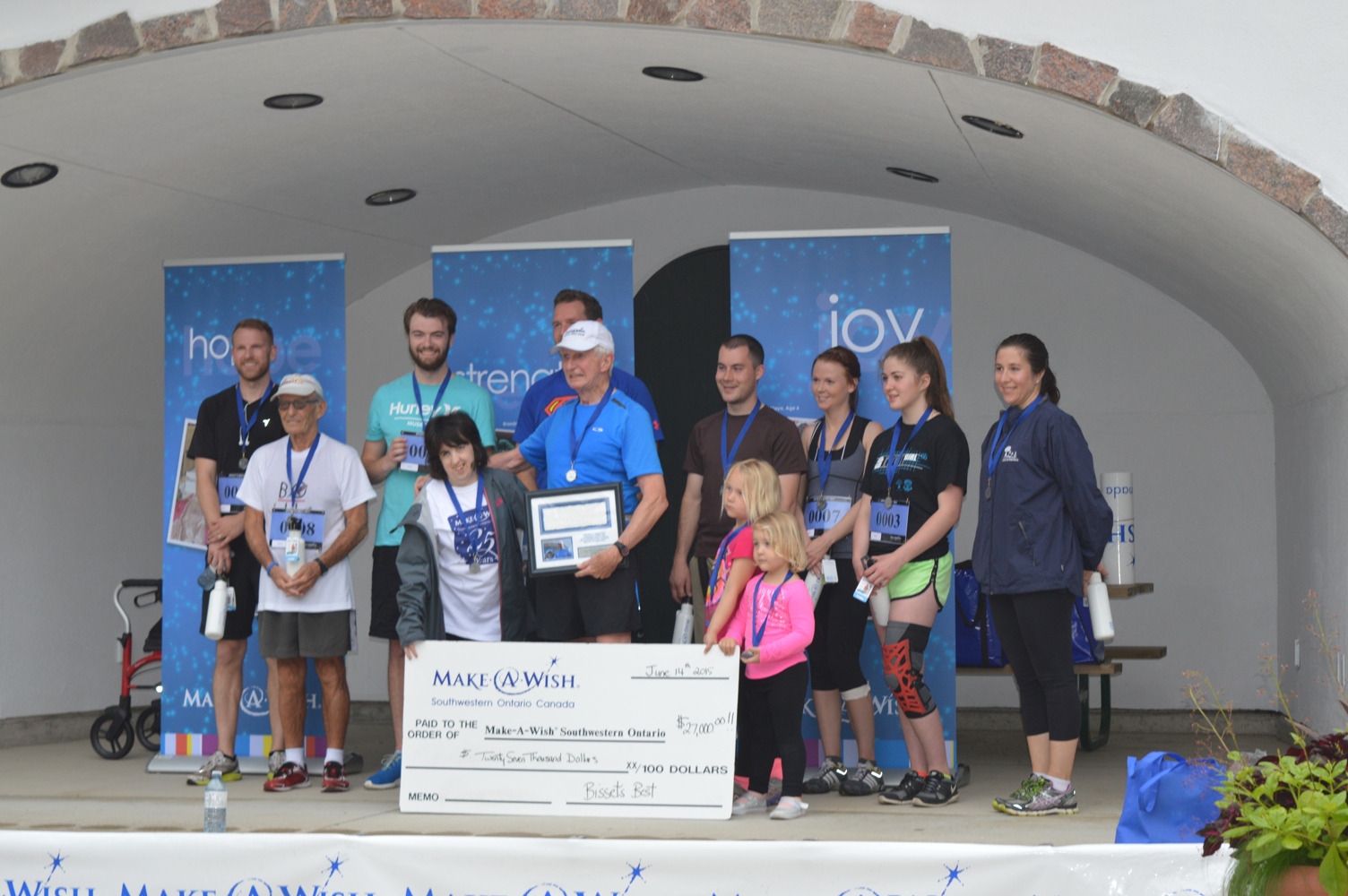 Bisset's Best
John Bisset has led a team of employees participating in a dedicated 10K run to support the Make A Wish Foundation of Southwestern Ontario. The Make A Wish Foundation grants wishes to children with life threatening medical conditions. Over the last 10 years, the event has raised more than $285,000. Our goal for this year is to raise $20,000.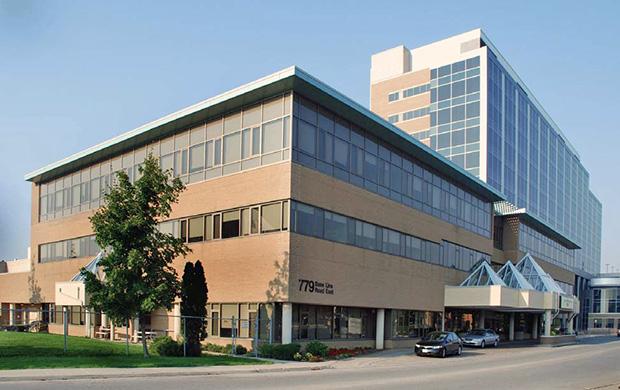 Thames Valley Children's Centre
Through sponsored canoe trips, George Chorley raised more than $250,000 for the Children's Centre. Originally associated with the Bunny Bundle canoe trip, the annual event evolved into the Chorley/Gonder canoe trip, a corporate fundraiser organized by George through the company.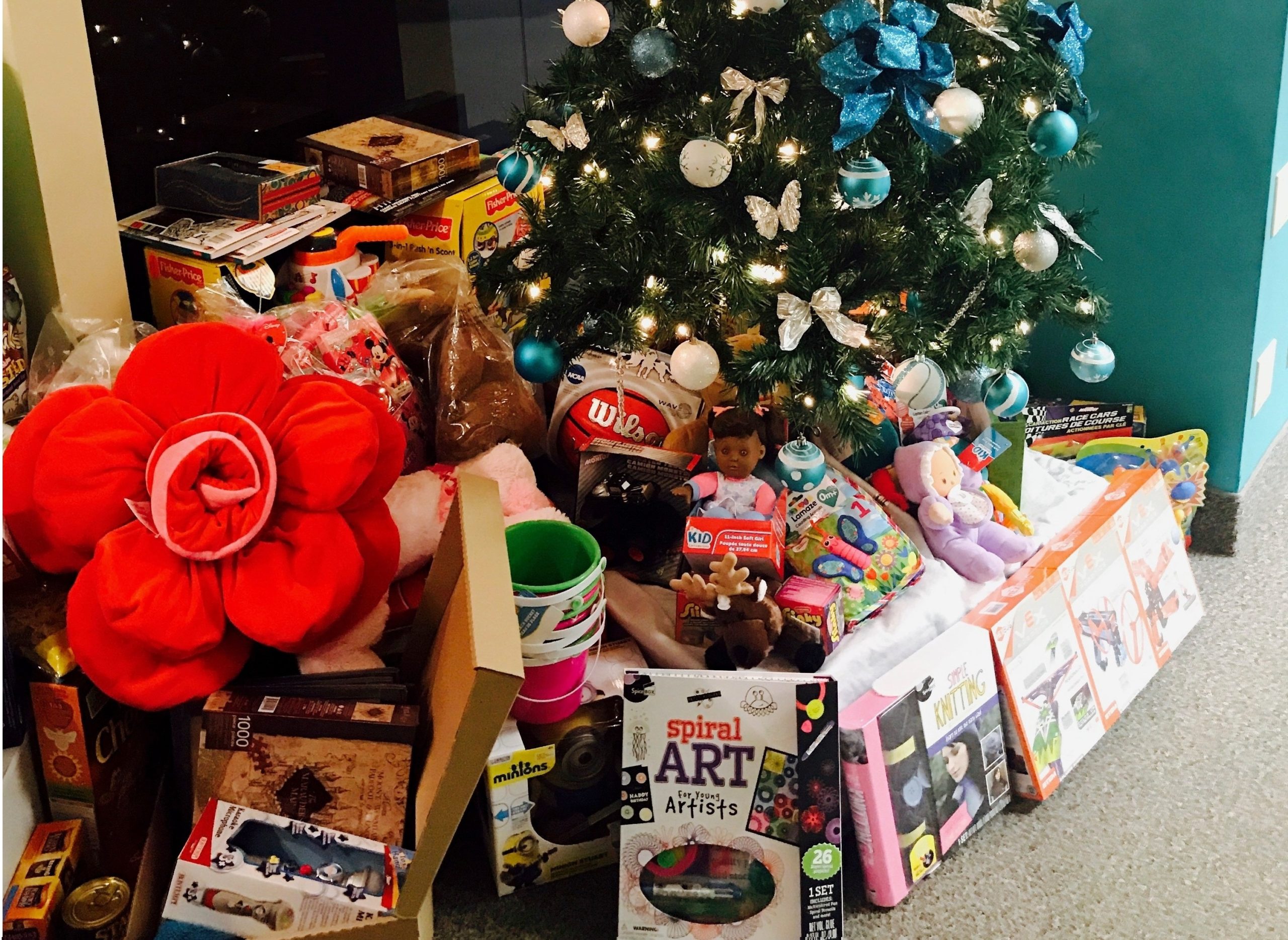 Christmas Toy Drive
Our staff donate toys for the Annual Salvation Army Toy Drive. Chorley + Bisset Ltd. matches employee contributions.
ECCO Fund
Programmed employee charitable contributions annually distribute over $10,000 to about 20 registered charities.
Corporate Sponsorships
The firm has recently made major financial contributions to sponsor a room at Thames Valley Children's Centre, plus a seminar room in the new Lassonde Pavilion at the University of Western Ontario. As well, we have established an annual $1,000 financial award to an undergraduate student in the UWO Engineering faculty.